"The Club" is newly remodeled with 30+ seats at the bar and features our fabulous sunset deck. Relax after your round and enjoy a refreshing beverage. Order from our full menu and try a delicious burger, sandwich or one of our special entrees. Give our new Chef "Nick Papathanasiou" a try. While you are there catch the score of your favorite sporting event, or try your luck at Keno!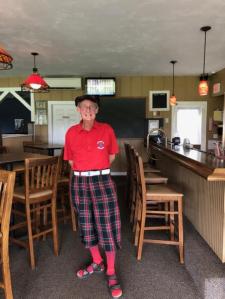 Our restaurant is open to the public 6 days a week.
Monday – Sunday kitchen open 11:30 – 8pm
To order Take-Out, call 508-947-5273 or our main number at 508-947-6630
THE CLUB  

CASUAL AND FRIENDLY DINING!  

GIVE US A TRY!     

POPCORN!    

DELICIOUS DRINKS!

FRIENDLY STAFF!                    
T.V./JUKEBOX/ENTERTAINMENT (live entertainment for 2021 is here)
****FRIDAY NIGHT ENTERTAINMENT  from 6-9:30pm  Well we thought we were back with indoor entertainment, but not yet.  We may still have entertainment on our sunset deck if the weather allows us to do so. I suggest calling at 508-947-6630 to check if each performance will be playing.
3/19  Juke Box
3/26  Juke Box
4/2    John Ahl
4/9    Bob Porawski
4/16  Brian Buckley
4/23   Chris Emond
4/30   Tommy Booth
5/7     Bryce Thomas ( new to LCC)
5/14   Montage Bleu
5/21   Brian Buckley
5/28   John Balutis
more to come!!
1ST  SATURDAY OF THE MONTH     LIVE BAND  COMING SOON!!